Careers

We offer careers; not just jobs
People who join CATEK Technical Services build long-term careers and enjoy our working environment. This is because we provide: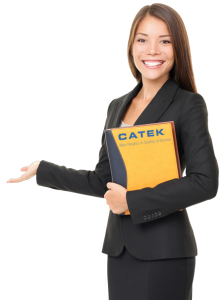 Continuous learning and development: the wireless telecommunications industry changes quickly and that provides opportunities for each member of our team to participate in continuous learning and personal development.
We're proud of what we do: we help people communicate and we're very proud of our contribution in helping wireless networks function.
People truly matter: we treat our customers, suppliers and each other the way we treat our own families. We work as a team, treat each other with respect, are honest, teach and support one another and are always willing to help the other person.
Build your career in wireless telecommunications
Imagine working for a company where people are truly respected and treat each other as a family, a place where you can continually develop your skills and build a long-term career.
Construction
A Career in Wireless Construction
These are not traditional construction jobs. Instead we offer career training and a family of  jobs that can be developed over the long-term.
Supporting the telecommunications industry requires dedicated people who are willing to continually learn and stay abreast of changes within the wireless construction industry.
We are committed to developing high-quality teams and we accomplish this by providing continual training, positive work place and opportunities for advancement. We provide a career family of construction jobs.
Whether you're starting at the beginning of a wireless construction career or have experience we have opportunities for you.
Technology
We offer very rewarding careers as wireless telecommunications technologists.
The wireless telecommunications industry changes rapidly with the introduction of each new generation of technology. Joining our technical team, you will have the opportunity to stay on top of these rapidly changing technologies while building a great career in your chosen field.
Our technical teams enjoy the challenge of staying on top of new generations of technology. We enjoy the challenge of continually learning and know that it provides a stimulating workplace and great satisfaction.
Join us and begin building your technical career in the wireless telecommunications industry!
To apply: please send your resume and cover letter to HR@catek.ca.
Include the position title you are applying for in the subject heading