Technical Services

We go beyond 'n above

CATEK provides project management and technical services to wireless telecommunication carriers and equipment manufacturers for Base Stations and Core Networks.

MICROWAVE
IN-BUILDING SERVICES
POWER SYSTEMS /DC VOLTAGE
ANTENNAS, RADIO & SPECIALIZED EQUIPMENT
CABLING / NETWORKING
TESTING & COMMISSIONING
INSTALLATIONS & MAINTENANCE
WIRELESS & WIRELINE/FIBRE LINE
CORE DATA & LAN/WAN/Edge
Knowledge and Experience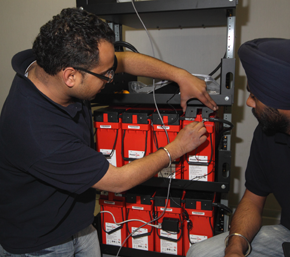 At CATEK we have the skills, manpower and technical knowledge to deliver your projects on time, on budget and with extra care to safety. We strive to exceed all customer expectations.
Our technical services teams are completely reliable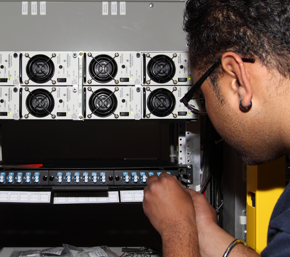 We consistently meet our commitments. Our team members are adaptable, we solve problems as we go, delivering projects on schedule, to standards and to precise specifications. Our workmanship reflects our team's pride and a desire to give each of our customers complete satisfaction.
Trust CATEK to go above and beyond in your projects.
Power
CATEK's power technical services for Wireless Base Station and Core Networks include:
DC power equipment, outdoor cabinet and power bays
Grounding systems
Lightning protection
Battery strings
AC electrical installation services
Microwave
Microwave Technical services require the combination of: Construction (tower & roof tops) well as technical services.
CATEK is uniquely positioned to offer Microwave complete installations technical services including:
Indoor/outdoor radio
Configuration
Testing
In-building services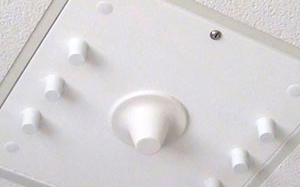 CATEK provides quality and time efficient for in-building services projects
Installing all components from antennas, cables, splitters, combiners and Remote Radio Units according to design drawings and work orders
Performing various PIM and sweep tests which involves contribution to the design with our the client for antennas placement utilizing most up-to-date equipment to meet the client requirement
Handing the project to client on time with doing all the maintenance related
Testing & Commissioning
Microwave
Routing & Switching equipment
Power equipment
Radio equipment
Network testing
Alarm and monitoring equipment
Final documentation
Decommissioning and removal of equipment
Cabling / Networking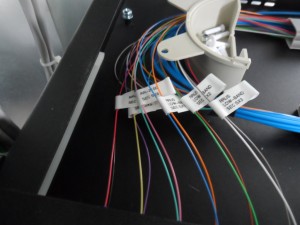 Cabling/Networking services for Wireless Base Stations and Core Networks include:
Copper cabling (CAT6, Telco cables…)Fabrication and testing to customer's specifications
Installation and termination
Fibre cabling:Fabrication and testing to customer specifications
Splicing
Fusion: SONET fusion is an action, SONET a protocol
Mechanical connections
Installation & termination
OTDR testing
Power cables:Sizing
Installation: lugs and terminators
Others:Alarm
DSX equipment & cabling
Cable mining
Decommissioning & Removal of equipment
Antennas, Radio & Special Equipment
Various type of antennas
Radio equipment install
Installation of Routers and Switches
Installations & Maintenance
Staging, installation and mounting of equipment
Cabling
Installation of associated equipment